Leigh Wood: Conlan Makes A lot of Mistakes, I'll Have Big Advantage in Size, Power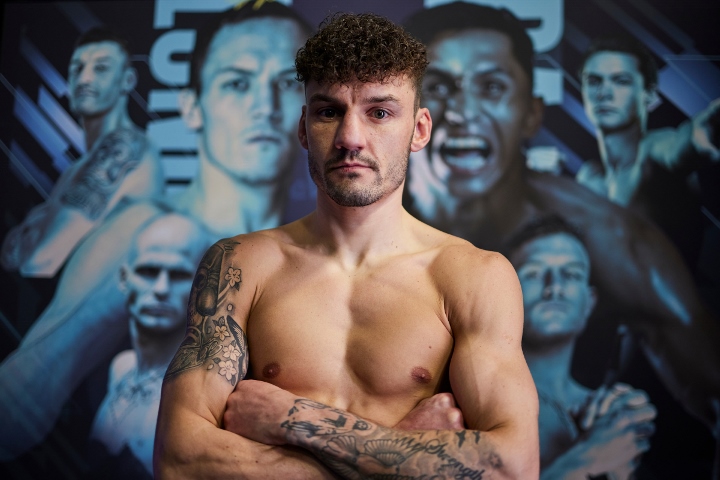 WBA "regular" featherweight champion Leigh Wood is currently training for his high stakes fight with unbeaten Olympian Michael Conlan.
Their mandatory fight is slated to take place on March 12 in Nottingham.
Last July, Wood came out firing on the featherweight scene when he pulled off an unexpected knockout of China's Xu Can to capture the WBA title.
The sanctioning body would then order him to face Conlan – with Eddie Hearn's Matchroom winning the promotional rights at the WBA's purse bid.
Their fight will also pit a battle of world class trainers, with Wood being coached by Ben Davison and Conlan's corner is guided by Adam Booth.
Wood is already studying Conlan's past fights.
"He is a good fighter. He is undefeated, but I don't think he has been tested at featherweight. He recently jumped to featherweight, but I don't even think he boxed at featherweight in his last fight," Wood told IFL TV.
"I will have a big advantage size-wise and power-wise, but I can't overlook him. His skill set, world amateur gold, Olympian, medal at the Olympics. He is very good at hitting and not getting hit which is the name of the game. But sometimes he has a bit of an ego and likes to get shots back straight away.
"He does make a lot of mistakes which we are analyzing in great detail. But it makes for a great fight. These two styles will make a great fight, and hopefully, it is in my home city in Nottingham. We are aiming for March time. It could be in Nottingham, but I'm not sure if it will end up being in a neutral city like Manchester. But I really want it to be in Nottingham and I can't see why it can't happen. At the end of the day I am champion. If he wants it, come and get it."